Uncle Milton Shooting Stars:
Make wishes on shooting stars as you watch them go by on your own ceiling! This amazing toy projects an image of stars in the comfort of your own home "turning your ceiling into the night sky"!
Uncle Milton Shooting Stars is a great toy for any kid. You can turn this magical light on and help your child fall asleep, and with an auto shut-off you don't have to worry about turning it off your self later. Included with Uncle Milton's shooting stars, are also glow in the dark star stickers which you and your child can stick on the ceiling as well. For only $24.99 you can watch shooting stars go across your child's ceiling now!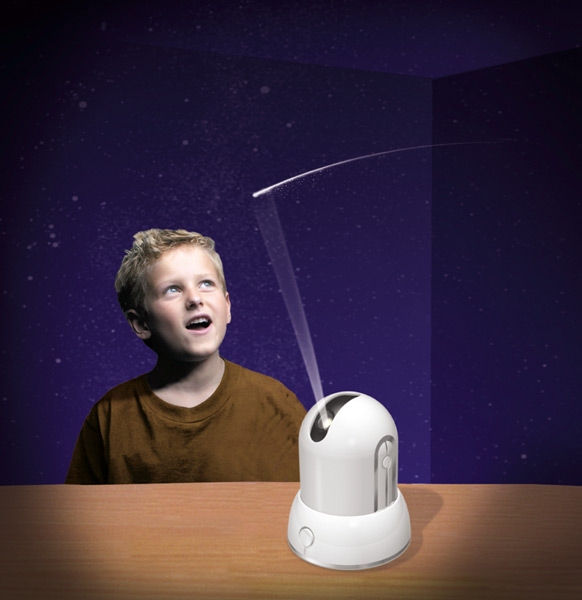 You can order Uncle Milton Shooting Stars at Amazon for $24.99.
Star Theater Pro:
If you liked Uncle Milton's shooting stars there's also Uncle Milton's advanced start system! The Star Theater Pro is another great toy for any child! This even more stunning star projector, turns any room into the night sky by lighting 10,000 stars across your walls and ceiling.
The Star Theater Pro comes with 2 interchangeable image disks, motorized rotation of star fields, and its own personal planetarium star track! The Star Theater Pro makes a great gift for any holiday! Make wishes on a shooting star today!

You can order the Star Theater Pro now at Amazon for $97.78.

http://www.youtube.com/watch?v=LOxhzOZcCf8