With all the excitement surrounding the upcoming toy show, I have been reminiscing about some of the toy companies that I grew up with.  I am a child of the 80's and Saturday mornings were always something to look forward to…  who didn't love a good episode of "Muppet Babies" or "The Littles" with plenty of toy commercials scattered in between?  And so  many of those commercials ended with the Kenner logo.  What happened to them?
Kenner Products was started by the Steiner brothers in 1947.  It was named after the Cinncinati, OH street that the original offices were located.  Beginning in the late 1950s, Kenner became one of the first companies to use television to advertise toys.   One of its earliest toys, that is still around to this day, was the Easy Bake oven (1963).  I find it so interesting that they actually had Jim Henson make a puppet of their mascot, the Kenner "Gooney Bird", to be used in their commercials.  I believe this little guy ended up on Sesame Street.
Kenner Products was purchased by General Mills in 1967, then sold to Tonka in 1987.  Hasbro bought the company in 1991 and still owns the Kenner properties to this day.
Some of the most highly-collectable lines that came out of Kenner was the original Star Wars figure collection (1977-1985) and the Super Powers Collection/DC Comics (1984-1986).   The Real Ghostbusters line (1986-1991) was also pretty popular, and I will admit that I collected these right alongside my boy cousins!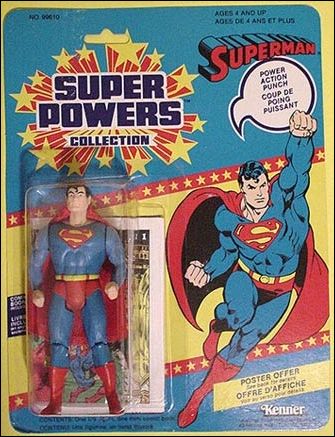 In 1972, there was one girl toy produced by Kenner that was considered a "dud" at the time…. so much so that it was only made for one year.    Now this toy, even in not-so-pristine condition, brings upwards of $1000 on the secondary market.  Do you know what/who I am talking about?
To be continued…..
☺Randi